A to Z Pirate Booty
eBay Seller Quick Tip:
Buy Cordless Scissors
If you have ever needed to put a piece of cardboard in an envelope to keep a photo from bending.
Or if you need to cut down a cardboard box.
If you have any need to cut cardboard, then this tool is a MUST HAVE for any eBay seller.
Cut the cardboard to just the size you need.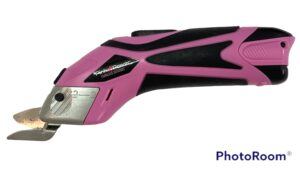 No more pain from regular scissors!
I recommend buying the Pink Power Cordless Scissors.
Here is a link to purchase on Amazon.
A to Z Pirate Booty eBay Seller Quick Tip: Buy Cordless Scissors
As an Amazon Associate, I earn from qualifying purchases.
"#ad", "#CommissionsEarned"
I can not live without these.
My only question is why I waited so long to get them.
They hold a long charge. I put the battery on the charger every two weeks!
I love the pink color!
Comes with a couple of different tips for cutting different materials. 
I have been selling on eBay for over 20 years.
Check out my eBay store, click here!