You've got to be kidding…..
---
No really, I've sold so many unexpected items over the years, both on online and in person, it's worth a post recounting some of them here. The large items were obviously too big to ship economically, so they were posted on Craig's List or Nextdoor. So fun to see if money can be made by picking it up, snapping a few pics and posting online. It takes a little bit of hustle.
Surfboard – Longboard I found it along the road. It needed some repair, I listed it on Craig's List AS IS and sold for $75.

This is a one of a kind item from the rock band METALLICA. It is an autographed SNARE DRUM HEAD signed by all four band members in 1996. I sold it for my neighbor who is a record producer! It pays to know people in high places! Sold for $250 to a mega-fan!
Gibson Guitar – sold for $45
Propane Weber BBQ – sold for $25
Playskool Play house – sold for $35
Stairmaster – sold for $100
Boxes and boxes of books (some went to Amazon FBA – fulfilled by amazon and others on eBay) – sold for various amounts continuously for a year!
4 ounce SEA & SKI SUNTAN LOTION (not sunblock), bought at our local community center Summer Flea Market for $1, sold for $178.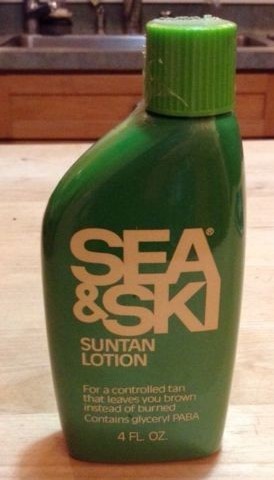 Quick Flips
---
Have you ever been driving down the street and see something on the side of road with a FREE sign on it?
What do you do?
Keep driving
Stop and check it out
Put it in the car immediately
Anne Z's Flipping Tip #1
---
Stop and pick up items that may have some resale value! It may be worth it. Promote using local marketplaces:
Facebook
Nextdoor
Craig's List
Next steps:
Take pictures from many angles
Note the flaws in your description
Pick a public spot to meet (like the parking lot of your local grocery store. I've heard of folks meeting in front of their local police department for safety as well!)
Anne Z's Flipping Tip #2
---
Be sure to mention to:
Friends
Family
Neighbors
Co-workers
that you can help them sell some of their valuables. Ask about high end sports equipment, musical instruments, cars, etc.
You never know what can happen until you try!
Good luck in flipping FREE items! It's really fun to do!